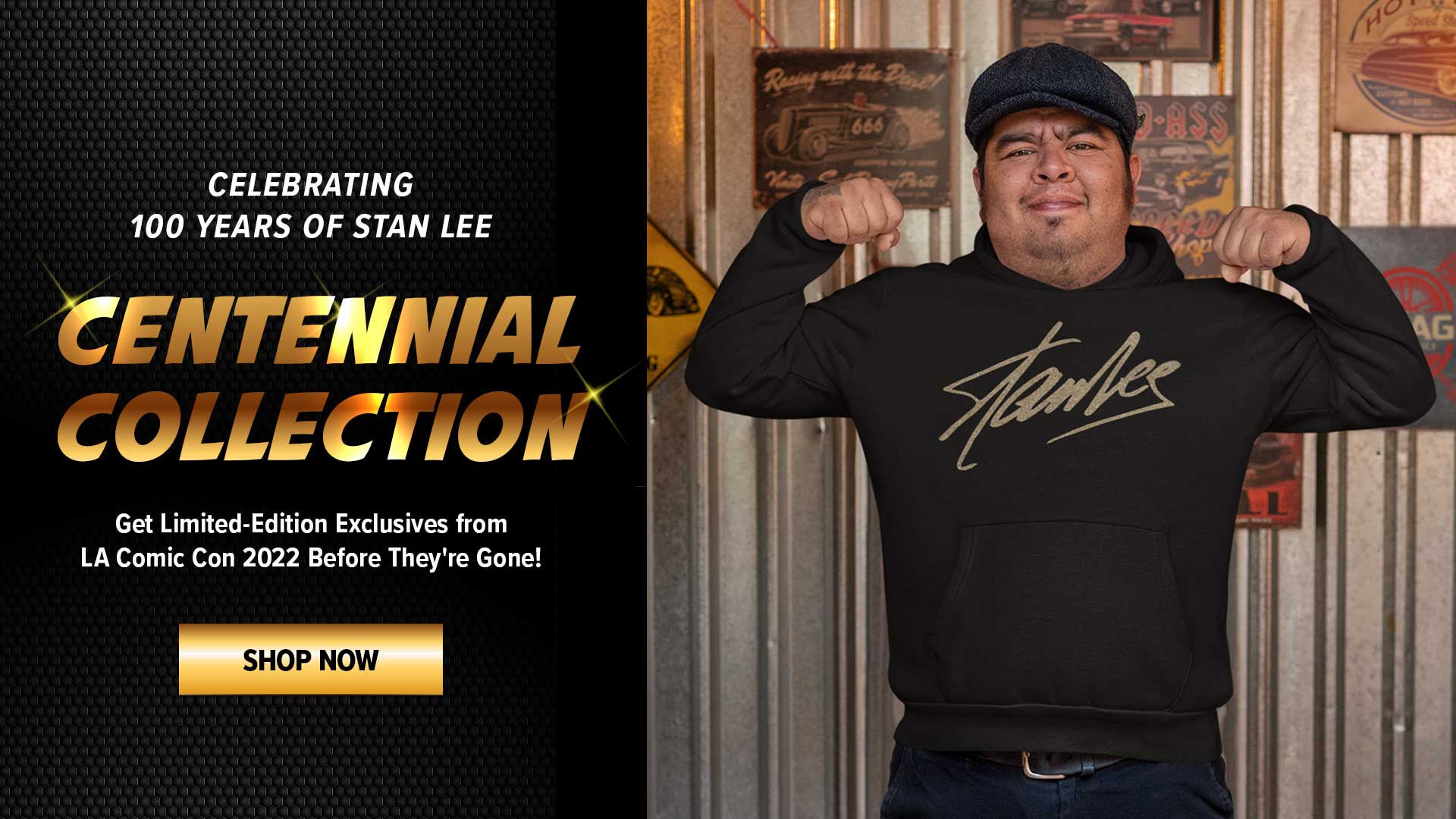 Happy Valentine's Day!
Stan Lee was a romantic, as his former assistant wrote in 2020. In addition to the classic tender storylines he penned (Peter Parker and MJ, Peter and Gwen, Reed Richards and Sue Storm, and so forth), he also contributed to several romance comics from the 1940s-1970s.
In honor of Valentine's Day, below we take a look at five of those titles, ranging from full-on romance confessionals to adventure tales to humorous stories to medical dramas.
Millie the Model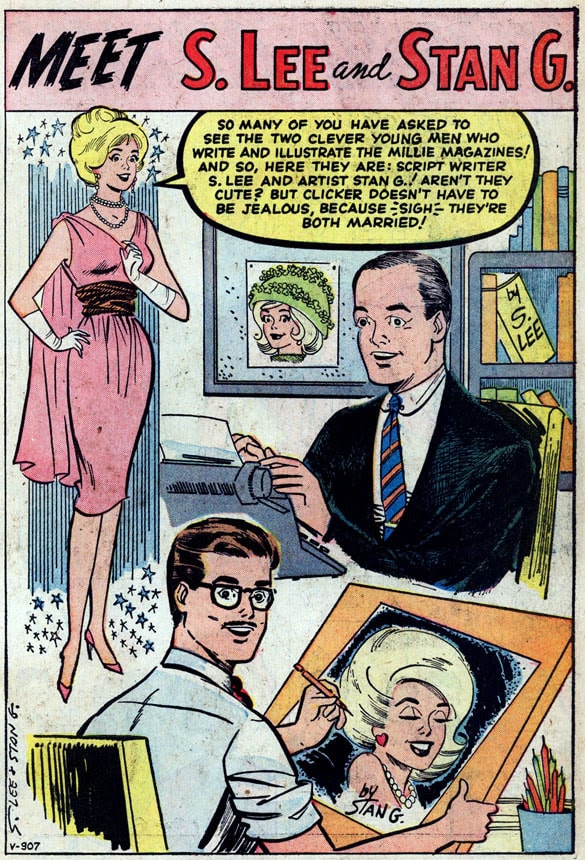 Millie the Model likely is the most recognizable title on this list. The series earns recognition as Marvel's longest-running humor comic, stretching for over 200 issues from 1945 through 1973. It also stands out because the star, Millie, was created by a woman: Ruth Atkinson, who both wrote and drew the character for the first issue. The title drifted through a variety of genres over the years, from a broad comedy about a career girl to a romantic adventure and back to the funny stuff again. Renowned artist Dan DeCarlo drew Millie for a decade before Stan Lee and artist Stan Goldberg took the reins for a while. Both Stans and even Jack Kirby made humorous cameos in Millie the Model, as you see above.
Love Romances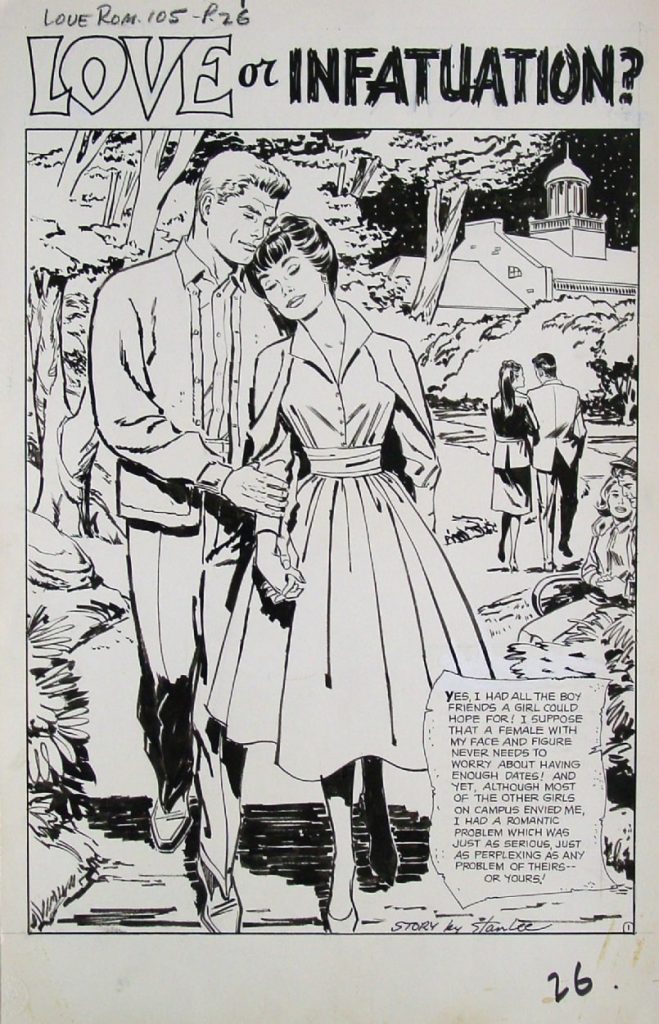 Love Romances started life under the name Ideal, which lasted for five issues. The title was changed with #6 to Love Romances, running for over 100 issues from 1949-1963. Artists such as Vince Colletta, Don Heck, and Larry Lieber (Stan's brother) contributed work to the series. Photorealistic images graced the covers through issue #12 before switching over to comic art. With the tagline "Love memoirs taken from true life!", the comics featured stories such as "I Married for Money!", "I Belong in His Arms!", and "Always a Bridesmaid!" You can see one page of Stan's credited story "Love or Infatuation?" from #105 above.
Girl Comics/Girl Confessions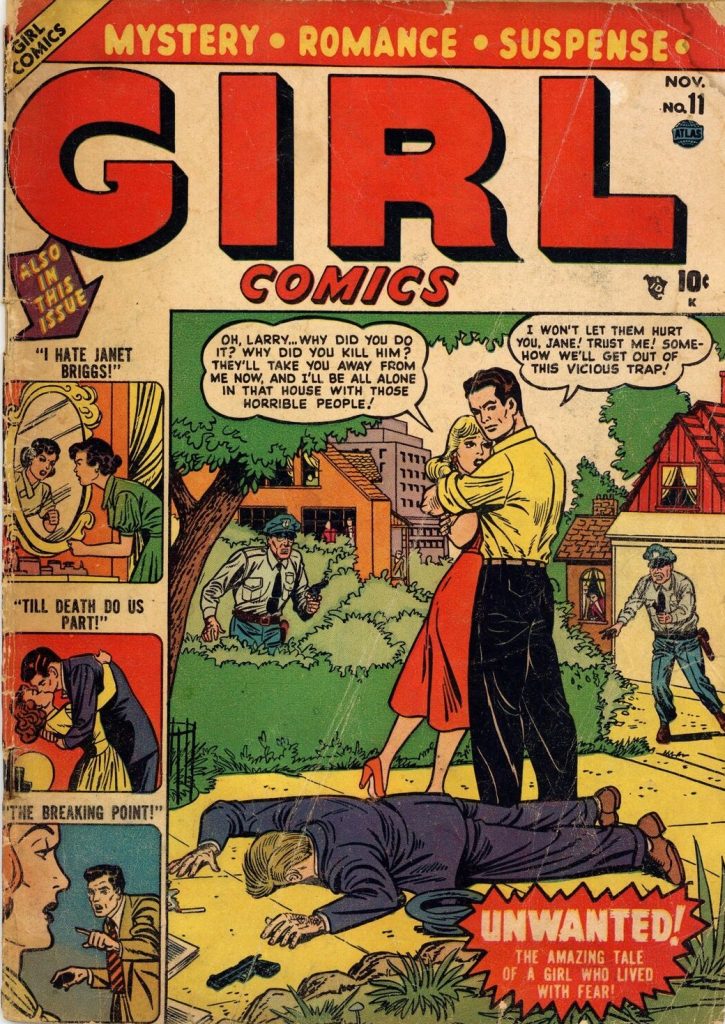 This series started life as Girl Comics from 1949-1952. With the 13th issue, the comic became Girl Confessions, publishing over 30 issues through 1954. (A three-issue revival debuted in 2020 as part of that year's Marvel Women project.) Stan Lee edited the title and worked alongside artists such as Bill Everett, John Buscema, and Al Hartley. Like other series, Girl Comics shifted genres throughout its run. The first four issues presented your standard romances, but the last eight comics turned dark, boasting the subtitle, "Mystery, Adventure, Suspense!" Talk about an abrupt change!
Night Nurse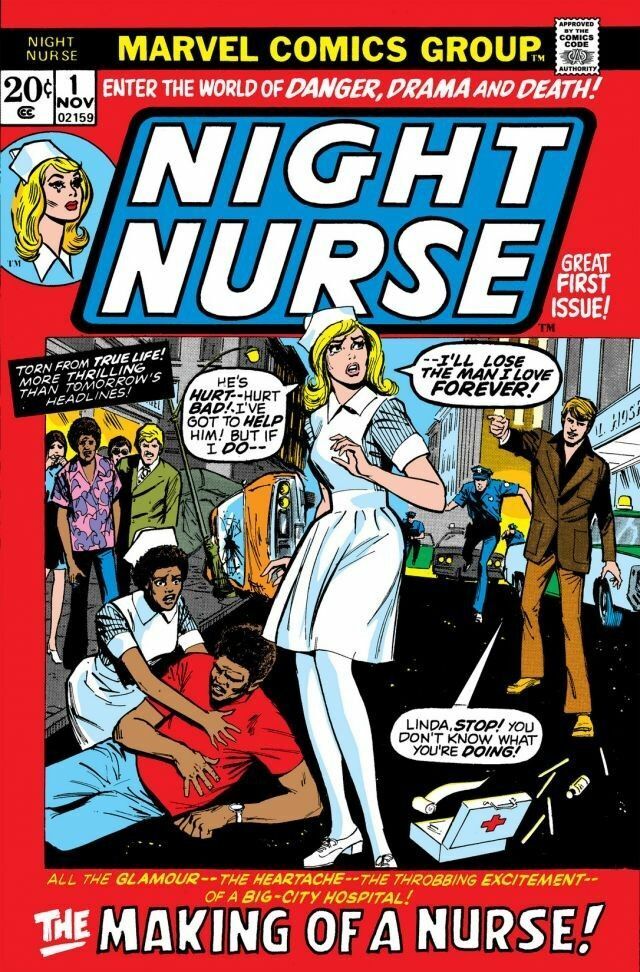 Linda Carter, created by Stan Lee and Al Hartley in Linda Carter, Student Nurse #1 in June 1961, took center stage in Night Nurse. A decade after her self-titled series, Linda appeared in this comic, created by Jean Thomas and Win Mortimer in November 1972, along with her friends Georgia Jenkins and Christine Palmer. The medical romance followed the escapades of the three ladies as they lived together and worked the night shift at a NYC hospital. The intent for the series was to appeal to female readers, but it didn't work; Night Nurse only lasted for four issues.
Our Love Story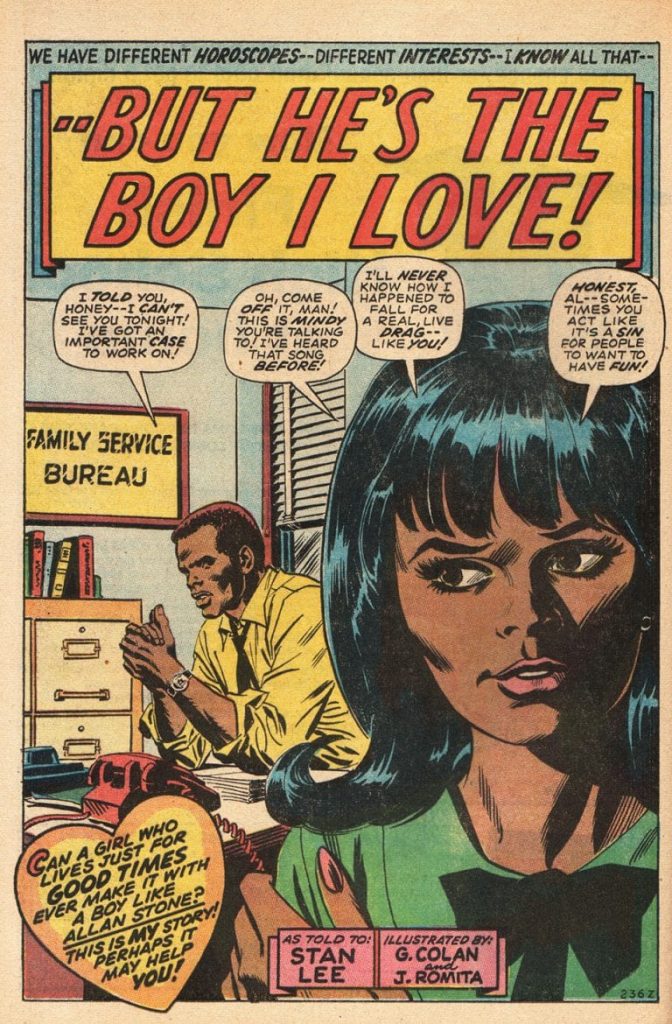 Our Love Story ran for 38 issues from 1969-1976. Legendary artists such as John Romita, Gene Colan, John Buscema, Dick Ayers, and Don Heck lent their talents to this romance series alongside the likes of Stan Lee as writer and editor. Another title promoted as spinning tales from real life, Our Love Story featured stories such as "Waiting at the Church!", "But How Can I Love A Square?", and "Wife of the Party!" As you may have guessed, it was a solidly female focused series; issue #18 even boasted on the cover, "Dedicated to the fearless, fabulous females of Women's Lib!" The page posted above, from "But He's the Boy I Love!" in issue #5, released in 1970, was one of a very few stories in the series to star Black characters.
Do you have a favorite Marvel romance title or storyline? If so, let us know on social media!